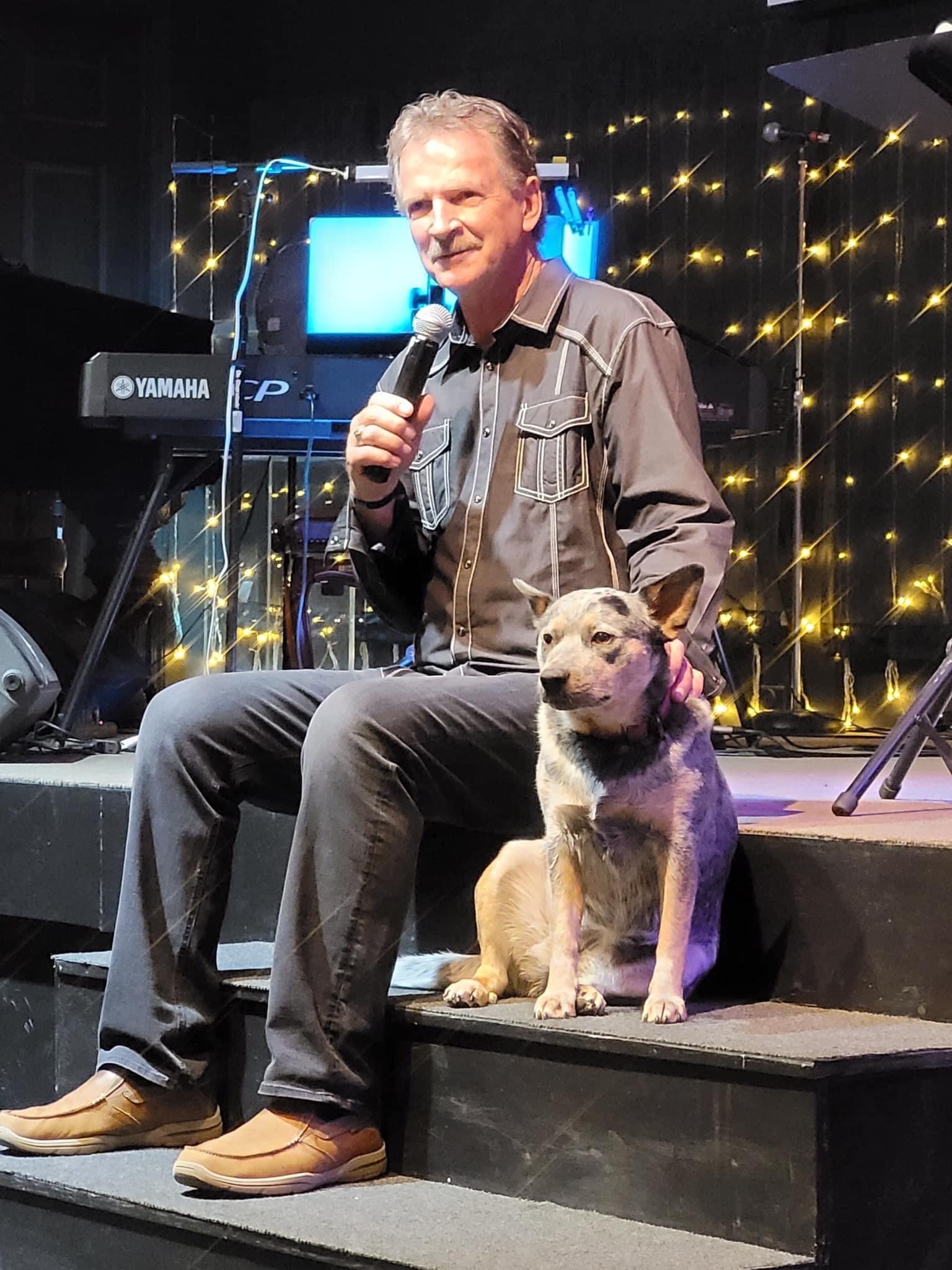 45 YEARS OF
EXPERIENCE

Doug and his Australian Blue Healer cattle dog 'Bluey' on stage at the DSMI Ranch Ministry Chapel. Doug's many years of ministry around the world allow him to impart the many secrets of the Kingdom of God to his students.
Doug has experienced not only the miraculous signs, wonders to impart from, but also a veterans experience of building a minister of Christ in lives and establishing ministries that survive in this very troubled world.
"It is my desire to help committed
students to become confident and
adequate ministers of Christ, which is the call upon every believer's life."
Doug Stanton 







A Note from Doug Stanton
The Harvest is Plentiful, The Laborers are Few!
John Wesley said, "Give me one hundred preachers who fear nothing but sin and desire nothing but God, and I care not a straw whether they be clergymen or laymen; such alone will shake the gates of hell and set up the kingdom of heaven on earth. God does nothing but in answer to prayer."
The longer I serve in ministry, the more the above quote by John Wesley makes heart sense to me.
God is calling all who will go…

It is my sincere opinion that many are called to minister like Christ, but few prove to be chosen by God, because they have disqualified themselves as a result of the training system of the world.
Many people assume they are not called because they did not go to seminary school and act accordingly.
It is my experience that your calling and election do not become clear until you step out and obey the Great Commission and the Teachings of Christ. Direction and knowing come while you are moving. It is easier to redirect something that is moving.
What would you do if the harvest was ripe and about to be lost and you found a harvester sitting in the field that was not in good working condition? With a little work, that harvester could be made fit enough to take in some of the harvest so it would not be lost and wasted. Would a good farmer leave it or fix it? Well this farmer and his school are here to find the harvesters in the field and fix them up ready for the masters use to take in their share of the harvest. Then the harvester finds its honored place in the Farmers barn.






Doug's Parable of the Brocken Harvester Below...!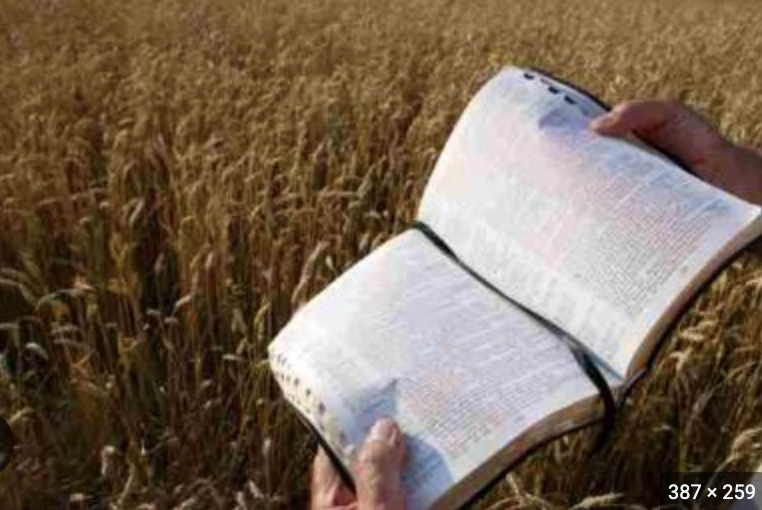 THE HARVEST IS RIPE
The Bible says the Harvest is white for Harvest but the labourers to take in the Ripe harvest are too few. Pray to the Lord of the Harvest to send forth laborers into the field. Do you desire to minister and win people to God that would otherwise be lost? If yes then we are calling you forth to be equipped and made ready for the masters use.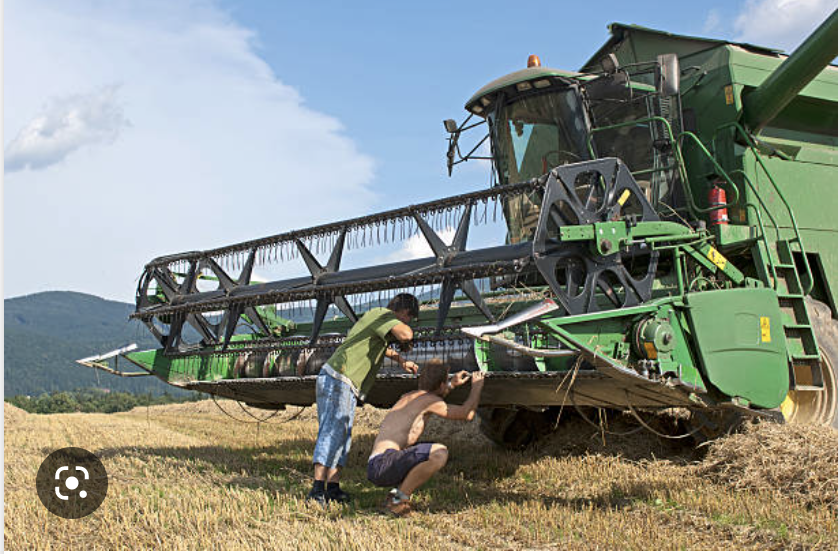 The Harvester is Broken and Not Working

CAN WE FIX IT IN TIME
YES WE CAN .....
....... with a touch from the master mechanic ( the Lord of the Harvest ), we can get this harvester back into the field fully equipped to take in it's share of the harvest so it will not be lost. Powerhouse School of Ministry is that Mechanic Shop of the Lord Of The Harvest.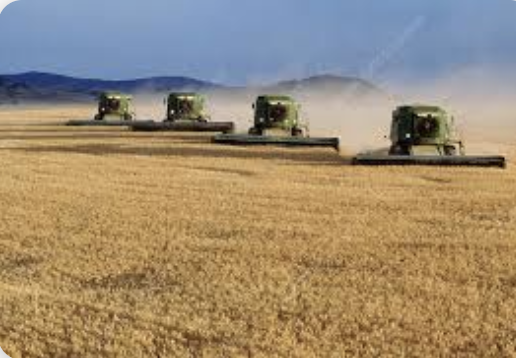 Send Forth Laborers into the Field
As the Lord touches your hearts desire to be one of his laborers, come join us here at Powerhouse School of Ministry and let us help get you ready to take in your share of the great end time harvest. When a team of us work in harmony with the Spirit of the Lord we will not only get more people into the kingdom for God, but we will set ourself and each other up to hear those words from the Lord of the Harvest,
" well done my good and faithful servant,

NOW ENTER INTO THE JOY OF YOUR MASTER."
Jesus scorned the shame of the cross because of the JOY that was set before him...The possible harvest of souls that His sacrifice on the cross made possible.

Let Me Equip You for Your God Given Destiny and Purpose
Every person has a secret desire to do more for God, but most do not know how to get from where they are to where God wants them to be. Doug has helped thousands of people like you find another level of fulfillment in Christian service and ministry. For some, this is being more effective in family and church. For a smaller group, it is a deep desire to find their ministry call and purpose to touch the lives of others in a desire to please God. This school will help both groups and you may be surprised by what God has in store for you beyond your expectations. I know he has for me and many others just like you. God does have a greater plan for all our lives, yet few step out onto that narrow road to pursue it. Let us help make this possible.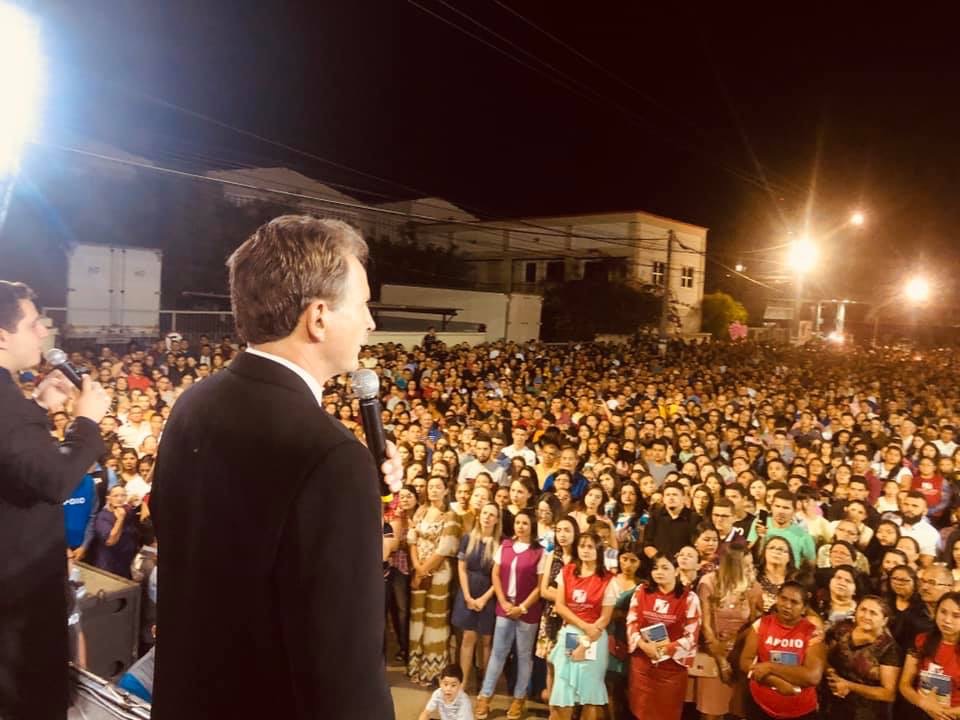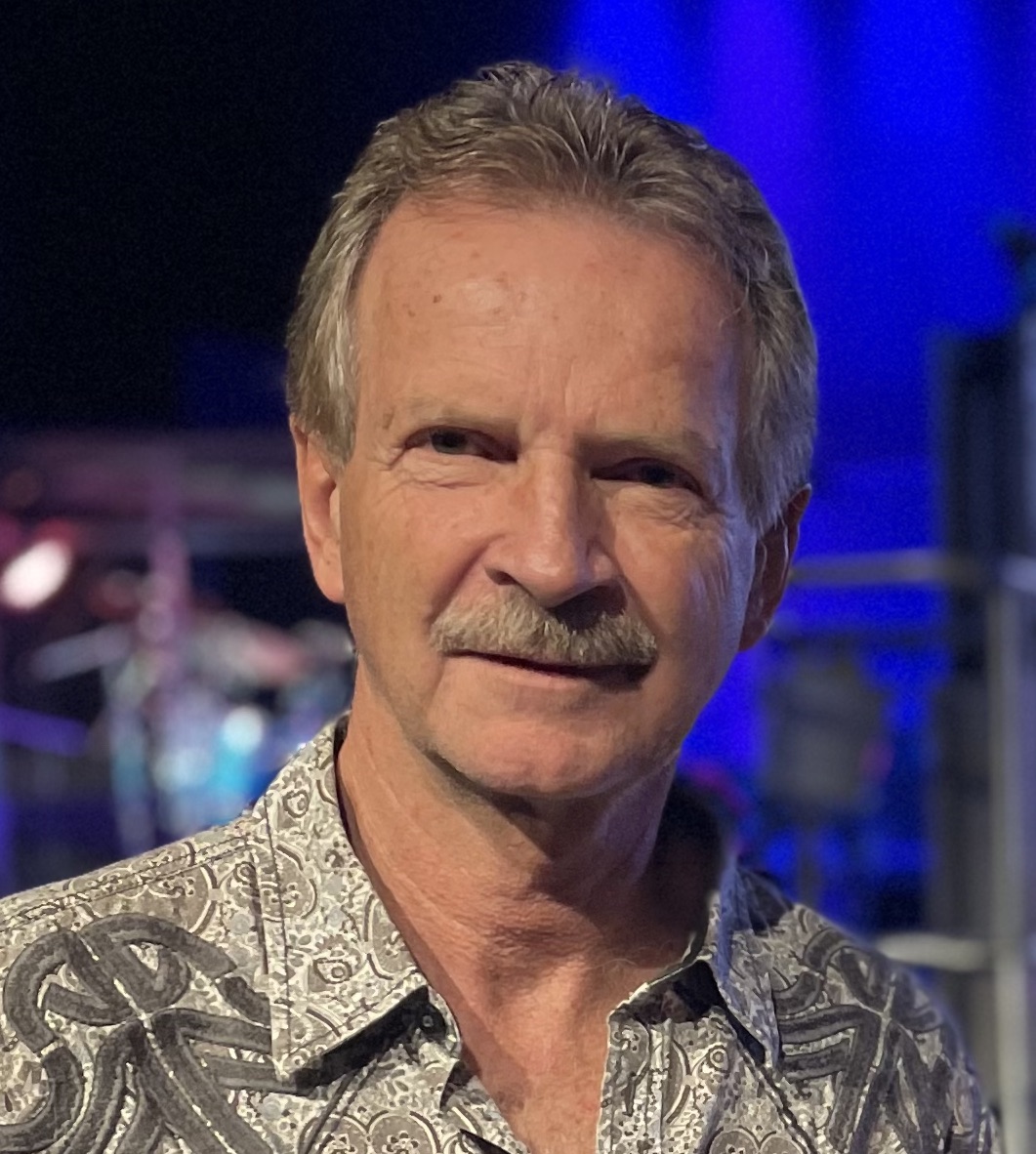 Powerhouse Faculty of International Ministers Teaching Online
All these ministers have taught in The DSMI Powerhouse School of Ministry in Crystal, MN
Doug Stanton is an international evangelist who has ministered in various parts of the world for most of his ministry. His United States base is at The DSMI Ranch in Alabama. Along with his family, Doug Stanton has pioneered, established and pastored several churches prior to their international ministry. Doug has built a number of church buildings and Ministry Centers from the ground up. He has also built and established a Christian School, Rehabilitation Center, and Bible College. In 1995, Doug founded 'Doug Stanton Ministries International'.

His first major revival was in Brooklyn Park, Minnesota, where God visited in a powerful way with meetings that continued daily for five months. Thousands of people from over 300 churches attended the Meetings that went 7 days a week.Hundreds were touched, saved, healed, restored and given a greater passion for Jesus. These meetings were marked with extraordinary signs and wonders performed by God. This was the beginning of a long history of revivals throughout the Twin Cities and many others states.
His ministry focuses on loving God and walking in the newness of life that He offers us through His Beloved Son. Doug's goal is to help people understand the power and freedom offered to us when Jesus died for us on the cross. His teaching and ministry lead us to a place in life where we can love Jesus more than anything else.
Doug and his wife Karen have three adult children and the entire family is actively involved in ministry.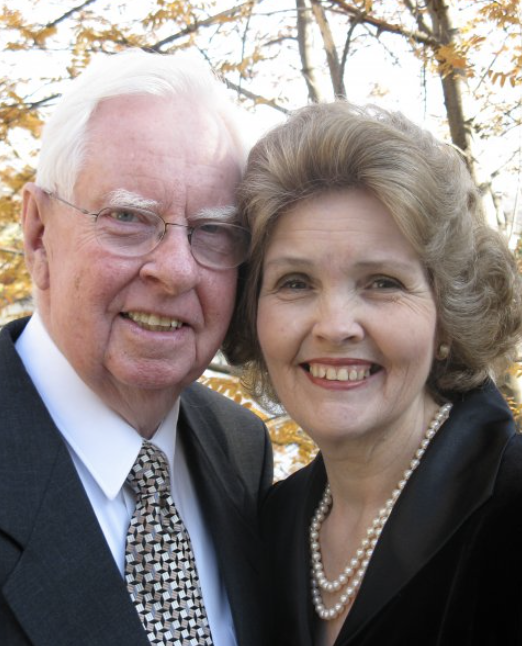 Dr ALAN LANGSTAFF
Doctor Alan and Dorothy Langstaff, originally from Sydney, Australia is president of Kairos Ministries, Inc, and has a vision for releasing people in ministry and training Christian leaders.
Previously, he was the Apostolic Overseer of the Harvest Network International, an international Association of pastors, churches and ministries, with members in approximately thirty countries.
In 1973 he founded Vision Ministries. His ministry in Australia found him holding large conferences and sponsoring crusades featuring world-renowned leaders in the charismatic renewal. He also edited a national charismatic magazine called Vision Magazine, established a Bible College, and hosted the Australian PTL Club television program. In 1980, he moved to the USA to develop an international base for his ministry.
From 1986 to 2000 he was the Senior Pastor of Antioch Christian Fellowship. The ministry of Antioch Christian Fellowship included ACTS International (Antioch Christian Training School), plus many specialized ministries reaching out to the community and the world, including church planting both locally and overseas.
Dr. Alan Langstaff is a member of the Board of Directors for Church Growth International, directed by Dr. Paul Yonggi Cho, who pastors the world's largest congregation in Seoul, Korea.
A gifted preacher and teacher, Dr. Alan Langstaff has an extensive ministry of spiritually stretching Christians, enabling them to enlarge their vision so that they may reach their full potential in Christ. To this end Dr. Alan Langstaff also travels extensively throughout the United States and in many overseas countries speaking in churches and conferences of different denominations.
Dr. Alan Langstaff has been Doug & Karens Pastor in USA.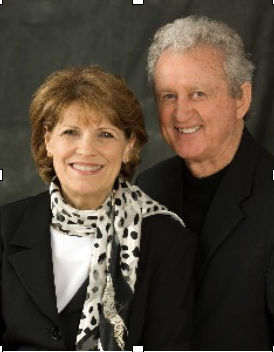 Pastor Derek van der Merwe was born in in South Africa and has been an American citizen for 24 years. He is an international minister and pastor with 54 years of ministry experience and is an accomplished scholar and lover or God's Word. Derek and his wife Pat have pioneered and led hundreds of churches and have seen many miracles, signs and wonders. One of his churches in South Africa had over 5,000 parishioners. He joined Doug & Karen Stanton as a Staff pastor at DSMI Ministry Center in Crystal, Minnesota for several years and taught in the Powerhouse School of Ministries at the Center. He was a valuable experienced associate to Doug during those years and is an amazing teacher of God's word.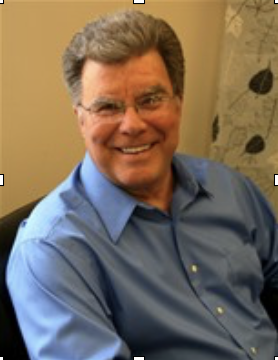 Chuck Porta has been in full time ministry for 40 years; 16 years pastoring three different churches and the last 25 years focused on an extensive traveling ministry. He has an anointed teaching and prophetic ministry, speaking extensively in the Body of Christ. Chuck brings a challenging prophetic message calling God's people to a deeper life of intimacy with the Lord. His burden is to see God's people fulfill their divine destiny by the grace of God.
Chuck also has a passion to see the "move" of God come to God's people, releasing them into fruitful lives for the Kingdom of God. While his message will certainly challenge the lukewarm, it will also inspire those who are hungry to move on in God.
Chuck and his wife Kathleen reside in Eden Prairie, MN.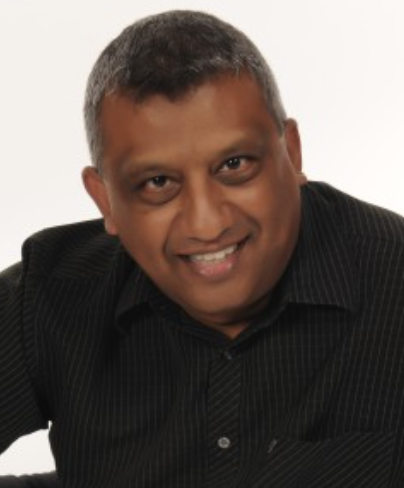 Ian Peters' ministry has an apostolic/prophetic edge, speaking into the lives of believers and reaching out to the unsaved. His aim is to bring the church into a place of greater relevance and power. He ministers truth with humor, imparts faith with vision and passion with power. Hundreds of churches in many denominations have experienced a move of God as he has ministered, preaching the Word with signs and wonders following.
Ian has a passion to see the fires of revival lit in believers' lives in all the nations of the earth. This passion has led to the founding of CityLights Ministries International with a commitment to raise up a generation that will take the Word and the Anointing to those who need it. To date, his ministry has included pastoral work as well as missions, ministering in camps, seminars, conferences and crusades all over the world.
He married Maree in 1982 and has two sons - they are now based in Big Lake, Minnesota. The ministry continues to grow as Ian travels world wide encouraging laborers to go out and bring in harvests of grain, new wine, and fresh oil.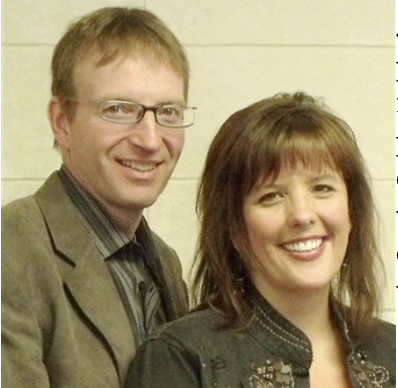 Pastor Jim Herzing is Pastor of Spirit Life Church, a new church in Big Lake, MN with a vision to press toward the high calling of Jesus. He was an Associate Pastor and part of the leadership of Doug Stanton Ministries International in Crystal, MN.
Previously, he served as Associate Pastor at Sacred Heart Church in Sauk Rapids, and Dean of Theology at Maranatha College (Living Word Christian Center) in Brooklyn Park. 
Jim wants people to learn in a greater way how to recognize the Holy Spirit's presence, and follow His lead to do the works of Christ, destroying the works of the devil. As Jim preaches, teaches, and ministers, many are healed, delivered and set free as their faith grows in the reality of the living Christ. He is excited about his role in Powerhouse School of Ministry so that he can teach, train, and impart to people a passion to live this life as the adventure God meant it to be: to take the message of Jesus Christ into their homes, workplaces, and communities, and to impact their world with the love and power of God.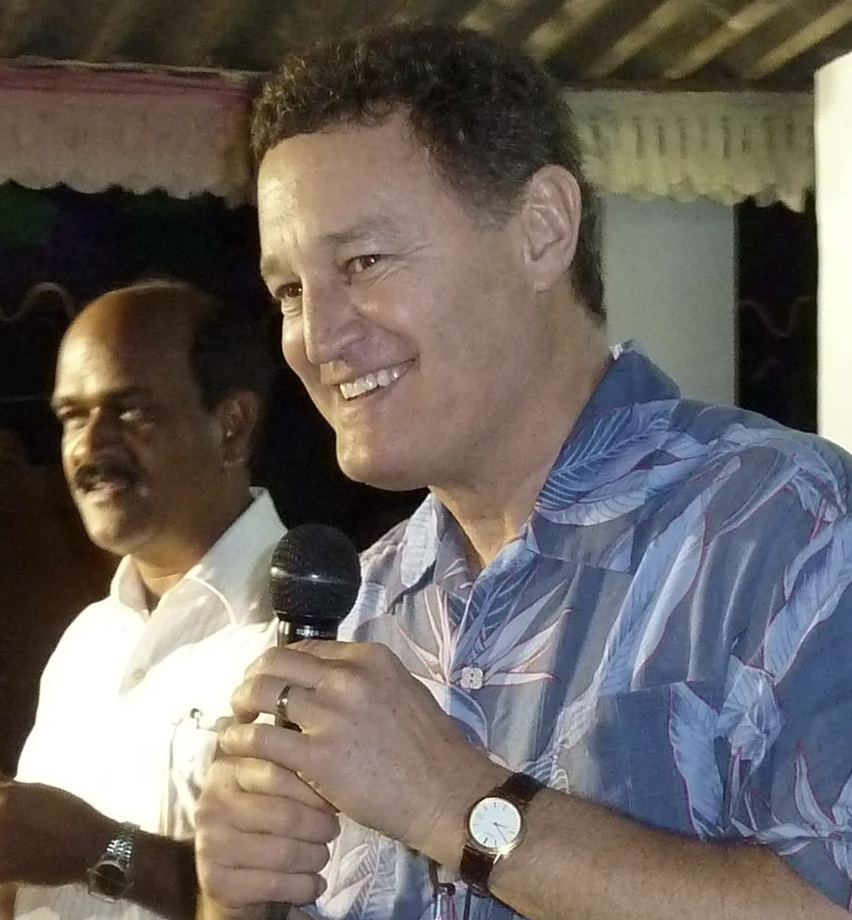 Tom Fox is founder of Hope of Glory Ministries. Hope of Glory's passion is to bring God's Gospel to the Nations. Tom was gloriously saved nearly 40 years ago and is totally in love with Jesus Christ. Tom's Teaching and Preaching Ministry covers the Globe conducting Open-air Crusades, Pastor and Leadership Conferences, Healing and Miracle Services, and Congregational Services. Tom leads several five-fold ministers meetings including"Enter the Fire".
His meetings are marked by the manifest presence of God. Many are healed, delivered and set free as their faithgrows in the reality of the living Christ. His messages are life-changing and include the demonstration of God's power.
Tom functions as an overseer to numerous churches and ministries and is associated with Global Apostolic Alliance, an International Ministerial Network. Tom is married to Marie and has 4 grown children.
Check your inbox to confirm your subscription
Payments Spread Over 12 Months
This OPTION reduces the payments for the 1 Year course to less than $9 per week or $37.50 per month. We cannot reduce the price for the course as it is already 1/3 of unschool costs, but we offer this to make it fit even a tight budget. Two cups of coffee at Starbucks or train for ministry?

CLICK THE IMAGE!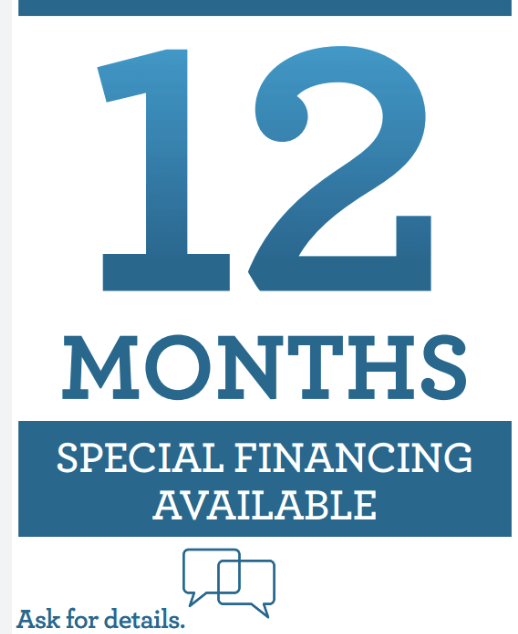 Example Featured Products
In the near Future Doug will add personal coaching to Students who are looking for that extra impartation from individual attention and mentoring one to one with Doug.
There will also be other courses and digital downloads that will help in your training.