Discipleship One to One
This is offered to Students of the Powerhouse School of Ministry at a reduced cost per hour, as extra help in establishing their ministry effectiveness. I want to know that I have had the chance to ground my students in the basics before I take on the time of Coaching with a student.
Other persons outside of the school will cost more per hour.
As much as I love working with a crowd and have found it very effective, I know a one-to-one time with my mentors in my life has made a big difference to my confidence and ministry.
If you want the ability to ask questions that concern you personally or need greater understanding about something you are facing that you feel could hinder your work for God this will give you that opportunity. Sometimes it's just that personal help to grasp aspects of the teachings.
COST OF COACHING
Powerhouse Student - $60 for 3 sessions/month on a monthly Subscription.
Cancellation with one month notice
. First Month has one free session.
Each session is a minimum of 30 minutes up to 60minutes.
NON - PH Student - $35 per session or $90/month for 3 sessions.


ALL costs are suggested Minimum Donations into the Non Profit Corporation DSMI Inc.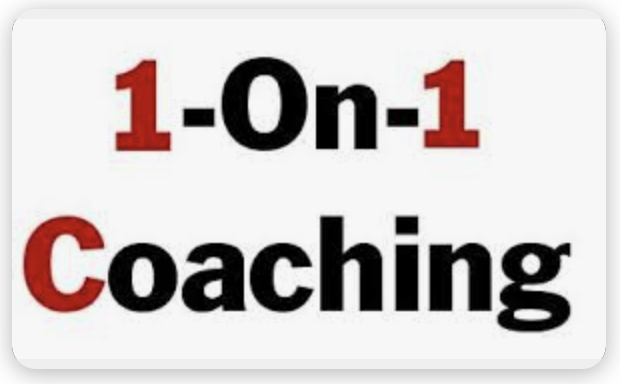 Advantages of 1 to 1 Coaching
The benefits of both coaching and mentoring include…
Personal growth.
Personal Problem-solving.
Spiritual skill development.
Improved retention.
Leadership development.
building Confidence
Mentor Preaching Skills
Deeper Level of Learning
Your intake form has been submitted. Check your email for a copy of your responses. If you're accepted, you'll receive an email with a link to checkout.
Frequently Asked Questions
Can I get a refund if I'm unhappy with my purchase?
If you are unsatisfied with your coaching, reach out to us to see if your purchase is eligible for a refund.

How do I schedule my appointment?
Upon purchasing coaching, you'll receive further instructions on how to book a time for your appointment.

Can I purchase coaching more than once?
Absolutely! If you find yourself in need of coaching more than once, simply purchase the coaching again.
ONE TIME PURCHASE
For a Non - Powerhouse Student to purchase one session of 1 hour personal
coaching with Doug Stanton.
This is for One Hour of personal Advice and coaching from Doug Stanton
for Ministry Training.
This is a Suggested Minimum Donation For Doug's Personal Time to help you advance your ministry or personal life.
Monthly Purchase for Non- Powerhouse
School Students
If you are not attending the Powerhouse School of Ministry and you would like to Have Personal Coaching regularly with Doug Stanton the suggested minimum Donation is $90/month which allows
3 scheduled appointments per month.
Subscription can be canceled 2 weeks before the next Payment is due for the coming Month
Just CLICK the BUTTON below...